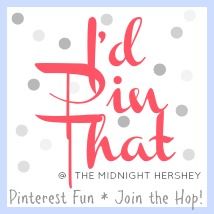 One of my bloggy BFFs, Stephany, started this cute Pinterest linkup on Thursdays so I decided to do themed ones at first, then I realized with over 4,500 pins and 101 pin boards that's probably not happening. I have a bad Pinterest addiction. I promise I'll write a post about it one day. Anyway, here are a few neat things I have found recently that I really enjoyed.

I would love to make this for our new front door.



How yummy does this look?



This is how I feel about my new hair. LOVING it!



Want this whole outfit so bad!



Look at all these free printables!



So I might or might not be already looking for ideas for Teale's 1st birthday party which is 6 months away.